The 2023 Subaru Love Promise Customer and Community Commitment Award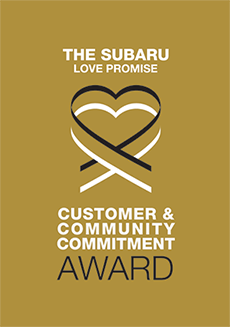 We've been nationally recognized for our dedication to our customers, our community, and the Subaru Love Promise.
We're honored to receive the 2023 Subaru Love Promise Customer and Community Commitment Award. This award nationally recognizes elite Subaru retailers who provide an exceptional customer experience at every interaction with Subaru. These retailers have also demonstrated an outstanding commitment to supporting passions and causes in their local communities in important areas such as the environment, community, health, education, and pets.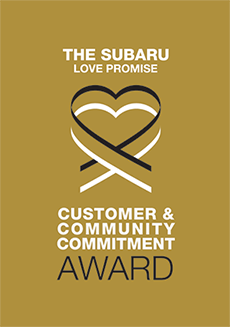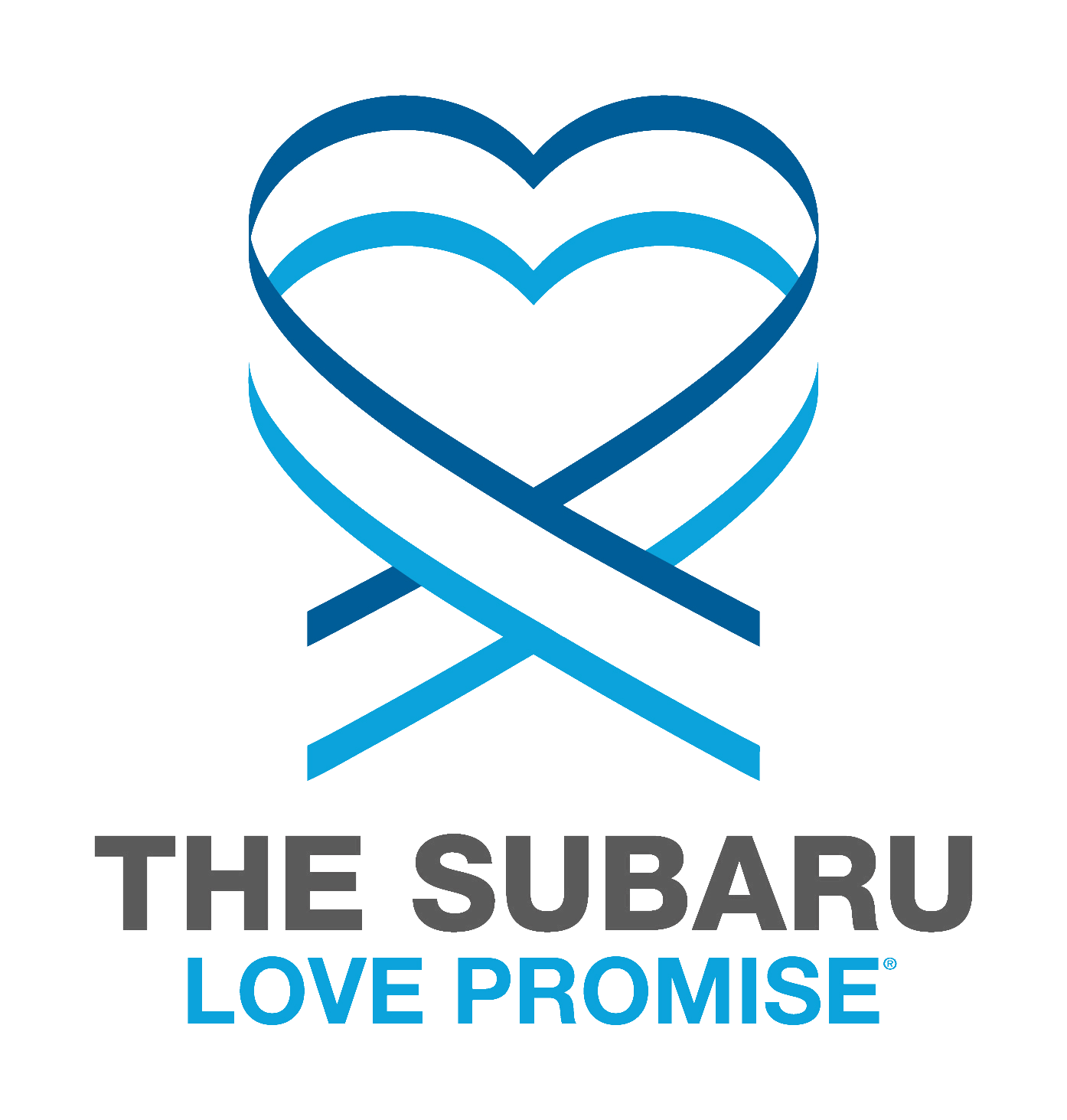 What is the Subaru Love Promise?
Subaru and our retailers believe in making the world a better place and the Subaru Love Promise is our vision of respecting all people. This is our commitment to show love and respect to our customers and to work to make a positive impact in the world.
How is Brewster Subaru dedicated locally to the Love Promise?
Our Love Promise can be seen in various partnerships with local charities and non-profits. We're grateful for the opportunity, not only to be a part of our community, but to serve it as well.
Recycled Paws Rescue, Second Chance Rescue
Green Chimneys Education Program
Green Chimneys Arbor House Youth Shelter
Nuvance Health- Including Putnam Hospital, Danbury Hospital and New Milford Hospital, Ability Beyond
Love Promise Stories from Brewster Subaru
Subaru and Brewster Subaru believe in making a positive impact on the communities in which we live and work. We uphold that belief through our Love Promise Community Commitment. Every month, we select inspiring stories from customers and partners from around our area who strive to support our collective commitment and feature them here
Brewster Subaru Goes Above and Beyond for a Double Surprise - Chris V
I recently purchased a 2023 Subaru Outback for my wife as an anniversary surprise. I worked with the Anthony (Sales Consultant) and Patrick (Sales Manager) at Brewster Subaru who diligently did their absolute best to surprise my wife. I arrived on a Friday to verify everything was all set. Brewster Subaru purchased a large red bow for the Outback hood and the day before moved the vehicle into the showroom for delivery. We also placed candy and an anniversary card onto the Outback's windshield. While at the dealership Patrick telephoned my wife asking for me which obviously I wasn't home. When I arrived home I returned Patrick's call and he informed us that there were two Outbacks in the second and third colors my wife wanted that were available to look at. The phone call was a sneaky trick to get my wife to Brewster Subaru. The next day we arrived at Brewster Subaru and my wife was totally surprised when she saw the car with the card. Anthony is also a minister so as a second surprise we renewed our wedding vows. Everyone at Brewster Subaru congratulated my wife and I after the ceremony. The General Manager even gave us a free oil change as an anniversary gift. I fully recommend Brewster Subaru because the exceptional service we received and they went way beyond what was necessary to surprise my wife.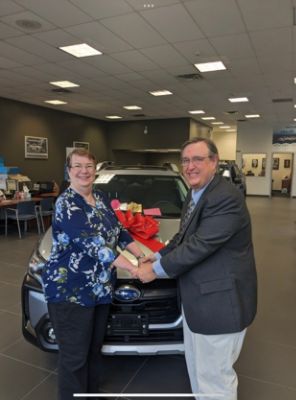 ---
Second Chance Rescue NYC-Because They Matter - Kristen K
The average day at Second Chance Rescue NYC is not an average day at all. You never know what to expect, and often times the things that occur are unimaginable. The harm that comes to puppies ranges from neglect to full on torture. There are countless stories and we deal with each situation as it comes, and pray to find loving homes for each beautiful creature. In the midst of planning for our Brewster pet adoption event, we received word from a contact at Voiceless Dogs of Nassau Bahamas, asking if we could take a rescued litter of four puppies and their mom who were thrown from a moving car. THROWN FROM A MOVING CAR. At just a few months old, someone taped them up in a box and threw them out the window onto the highway. Miraculously, they survived. Once they were found, they were brought to a caring place, and thankfully sent to us. They were dubbed the "Subaru Litter" and named Outback, Ascent, Impreza and Forester. All four of the resilient puppies found their homes at the Subaru Loves Pets event that day in Brewster. It was a tearful moment as Impreza and Ascent's new families posed for a photo and the puppies gave each other a kiss farewell. Bittersweet as it is, there is no better feeling than knowing these sweet, adorable doggies were saved and will go on to have a loving place in the hearts and homes of good people. The partnership between Second Chance Rescue and Brewster Subaru has been a true blessing to our mission. This is the second year of being chosen as their "Subaru Loves Pets" shelter where we are given the opportunity to secure a donation of $100 per pet adopted during the month of October. It is with a full heart and great pride that we were able to exceed that goal both years adding $6200 to our organization, just for doing what we do on a daily basis! The real bonus is the events held at the dealership. It's our biggest live pet adoption of the year and a chance for local folks to come to see our adorable puppies and take them home the same day. Along with the Brewster team, we post, share and basically flood the social media channels with our adoption application, photos of the dogs, and how adopting in October will truly help the rescue as well as provide a forever home to a pup in need…win-win! Why do we do it? Because they matter. Thank you, Brewster Subaru and Subaru of America, for being more than just a car company.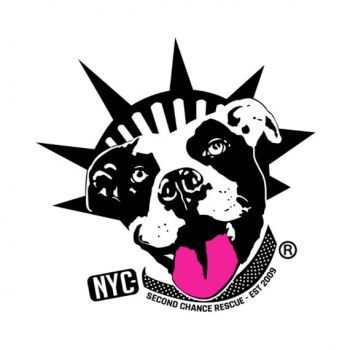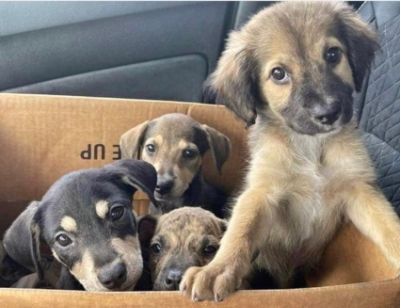 ---
Brewster Finds his Forever Home at Subaru Loves Pets Adoption Day - Gerard M
I brought my daughter to Brewster Subaru to look at some of the used cars and what are the odds that we would leave with a new family member?! What an outcome! We are very happy how things just unfolded. We stopped at the dealership which appeared to be open on Sunday, but instead happened upon a Subaru Loves Pets Adoption. As we made our way around the showroom looking for the salesman I connected with online a few days earlier, we stopped to pet each of the pups that were there. When we saw Pepsi, a 3 month old lab mix, it was love at first sight! We spent some time playing with him and asking all the important questions, and pretty quickly decided he was the dog for us. We were not pre-approved for an adoption, so I put in an application then and there. Then came the hard part…leaving without Pepsi…or a Subaru! An hour or so later I got a call from Kristen, the woman from Second Chance Rescue running the adoptions, telling me to come back down to Brewster because they fast tracked my application, and it was approved! We got right in the car to go pick up our new pup. Pepsi is now named Brewster and has begun his integration. Things are going well as we get used to each other and make him feel at home. Brewster and I also made it back to the dealership together to test drive a few Subarus and were greeted with great service and a very warm welcome. Thank you to Brewster Subaru and Second Chance Rescue for a great adoption day!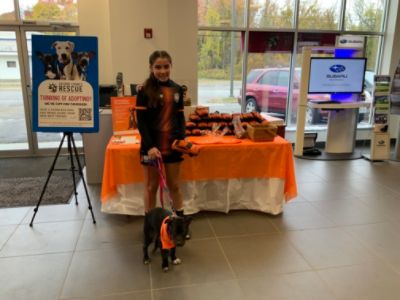 ---
Spreading Warmth to Patients! - Daniela V
We have partnered with Brewster Subaru to spread hope, love and warmth to patents at Danbury Hospital. We were able to donate 80 beautiful blankets to the hospital to spread to their patients. Patients are in the infusion center for hours at a time and these blankets keep them warm as they are going through treatments. The staff at the hospital were very appreciative to be chosen for the blanket donation. Thank you Brewster Subaru!!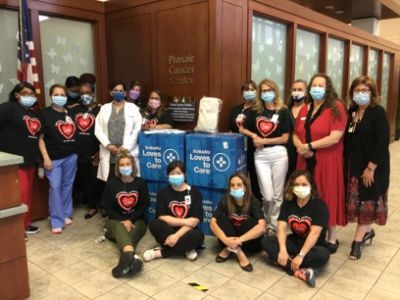 ---
Earth Day in Brewster - Michael C
On Earth Day 2022, my family and I volunteered to be part of a cleanup crew in the Village of Brewster. I found out about this opportunity to help while I was having my car serviced at Brewster Subaru. I have been a customer for many years, and have seen their involvement in various community events. This was the first time I signed up to be involved, and I'm so happy I did! It was a great team effort while we picked up litter along with other residents, and a really awesome example to set for my kids. I knew about the pet adoptions that Brewster Subaru holds every year, but I didn't know they volunteered for environmental causes, too. I believe we all have to do our part to save our planet, and I'm very impressed that they came out and organized a group to pick up trash. Well done Brewster!
---
Brewster Subaru Supports Danbury Hospital's Heart and Vascular Institute - Lynne B
On behalf of Nuvance Health, I would like to thank and acknowledge Brewster Subaru as a valued partner of Danbury Hospital. Through proceeds from the annual "Share the Love" campaign, The Anna Maria and Stephen Keller Pediatric Unit was gifted with a stream of donations over the past several years, for which we are very grateful! This past year, Share the Love benefitted the Nuvance Health Heart and Vascular Institute donating more than $20,000. I am including a message outlining our new partnership with the prestigious Cleveland Clinic, and how the use of cardiology funds will support Danbury Hospital's Heart and Vascular Institute. Thank you to Nelson and the Brewster Subaru Team for all your amazing efforts! "Danbury Hospital/Nuvance Health is excited to be affiliated with Ohio-based Cleveland Clinic, to work collaboratively with the clinicians and multidisciplinary teams at Danbury Hospital (and Vassar Brothers Medical Center and Norwalk Hospital, as well). Cleveland Clinic's Heart, Vascular & Thoracic Institute will share clinical best practices for patient care, giving Danbury Hospital/Nuvance Health patients access to their expertise, including the latest technologies and innovations in heart care. For the entire Nuvance Health Heart & Vascular Institute staff, this affiliation is a true reflection of the commitment and dedication to excellence, patient-centered care, and advanced heart and vascular treatments to help our patients at DH."  - Kelli Stock, VP Heart & Vascular Institute, Nuvance Health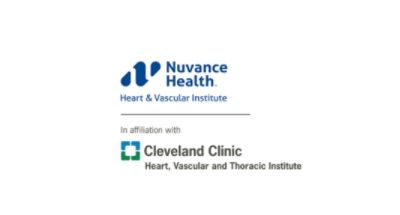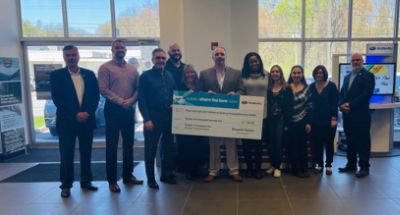 ---
Brewster Subaru Adopts Dover Middle School Classrooms - Joseph S
We are super excited to be teaming with Subaru again. Our experience has been amazing! Last year's generous donations positively contributed to our school in many ways. Subaru has directly supported the flipping of classrooms, adding newer and more modern student center furniture to our learning spaces and supported our lunch and recess by adding more sports and team-building equipment. These items have been provided along with a ton of other supplies and resources for our students to use here at Dover. This year we are giving the money to our grade level leaders. We put grade level leads in place to help steer our middle school grade levels in different directions toward some things that we like to consider progressive in terms of academic, social, and emotional learning. We are also giving some funds to our Spanish teacher who became certified to teach ASL so that we have fewer students opting out of foreign language/American Sign Language. She will now have the ability to use those funds to buff up her classroom. All in all, this extra money supports our community greatly. To Nelson and your team, my family and I have been valued customers with you for years. We love working with you and are completely impressed with the experience. I am also so fortunate to work with you in this manner. It is such a generous experience and really supports our kids. Thank you! I look forward to our continued partnership and collaboration together.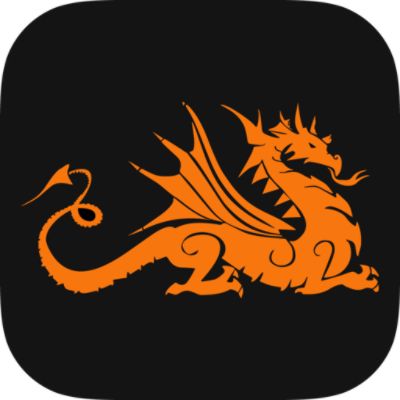 ---
Love at First Sight at "Subaru Loves Pets" Event - Kelcy K
At just three months old, Jenna was found behind the county jail in Mississippi. After being discovered, she was brought to a clinic with a swollen leg and limping. From there, she was transferred to MSU for an orthopedic consult; unfortunately, results showed she would need her leg amputated. After her surgery, Jenna went to our very own Dr. Terry for altering, additional mandatory vaccinations, and of course, a lot of love. Once Jenna was medically cleared, she traveled to NY to start her new and brilliant life. Her first stop - the Ritz Carlton of foster homes - our very own head of puppy adoptions home. Jenna was part of our Subaru Loves Pets adoption event, where she met her new forever mama! This adorable girl doesn't let three-legs get her down! She is resilient, courageous, and playful. And so darn cute! "This is Bashe - Bella's (Jenna's) mama! I had seen a post on social media that there was an adoption event being held at a Subaru in Brewster & that Bella would be in attendance. I read her background story and was immediately drawn to the idea of adopting her. So I figured I would make the drive up to check it out, meet & greet other doggies and play it by ear, not really in the mindset of committing to adopting. So when I arrived, I said hello to a couple of other dogs but saw Bella out of the corner of my eye.I went over, and the volunteer said I should pick her up and say hello. As soon as I picked her up, Bella rested her head on my shoulder so sweetly & calmly. I was hooked then and there. We walked together a little bit, and I sat down on the floor; & Bella just plopped right into my lap, laid her head right over my leg, and let me pet her for about 15 minutes straight. I could sense she was the literal definition of a sweetheart but also simultaneously resilient! I felt this intangible connection as she rested in my lap, not entirely sure how to describe it ~ & the rest is history!Life now with her is fantastic - she is the sweetest, most well-behaved, and social puppy I've ever encountered! We go on runs by the bay together, say hello to everybody & every dog we pass by, she is an absolute pleasure. Many people don't realize and are shocked when they find out she is a tripod after taking a break from running full speed with me and jumping up excitedly and kissing them. Her abilities are endless & she is extraordinary. I genuinely love and adore her. "Thank you, Subaru Loves Pets, for hosting this successful event and, more importantly, helping us find amazing homes for these most deserving dogs.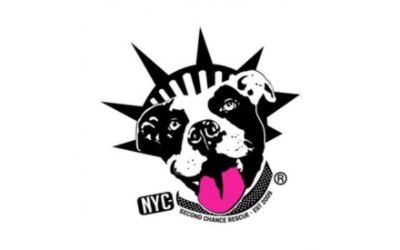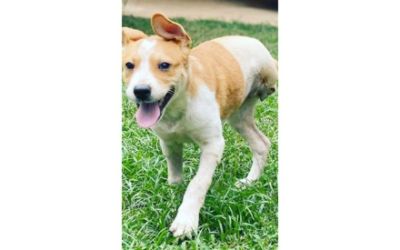 ---
Brewster Shares the Love with Danbury Hospital - Lynne B
The Subaru Love Promise has proven to be a truly wonderful gift to the Danbury Hospital- New Milford Hospital Foundation. We were so very honored to have been named the recipient of Brewster Subaru's Share the Love campaign, once again. This year's donation of $30,800 to the Kellen Pediatric Unit is absolutely amazing, and the foundation is incredibly grateful for the ongoing support and generosity. It was such a treat to host the Subaru team at Danbury Hospital for the check presentation and tour the Pediatric Unit. Sharon Adams, President of Danbury Hospital, expressed how much it meant to her to be able to sincerely thank the Beylouni family as well as the Brewster Subaru family. The funds donated are instrumental in fostering our mission dedicated to the team approach in caring for children. The spacious rooms, each equipped with an attached area for parents to stay with their child comfortably, makes it easier for the medical staff to communicate with the families and provide a seamless experience. Children want to be in a place where they are reminded of home. The atmosphere is friendly and cheerful and designed to promote healing. The vibrant play areas are filled with toys for all different age groups and are updated and replenished regularly. We at Danbury Hospital are so proud of this haven where the children of our community can receive top-notch medical care in a beautiful and comforting environment. Thank you again to Brewster Subaru for Sharing the Love with us over the past several years. This support has made a considerable impact on our efforts at Danbury Hospital and the families we serve.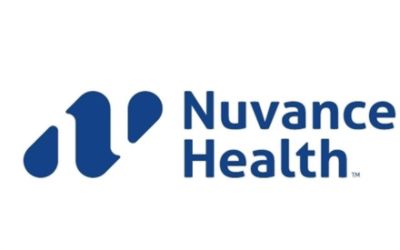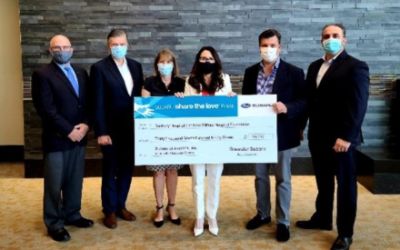 ---
Zero Waste at Brewster Subaru - David H
I am a loyal customer of Brewster Subaru, and have been for many years. The sales and service staff are exceptional and dealing with them is always a pleasure. At my last service visit, I was very impressed to see that in the waiting room they had decorated paper bags near their coffee area to take home and fill with used coffee pods, creamers, stirrers and other small plastics. When I inquired further, I was told this was part of the "Subaru Loves the Earth" program, and the contents of the recycle bins that were returned would be made into wonderful sustainable things like park benches and picnic tables. Wow! I took a bag home, put it next to my coffee maker, filled it up, and a month later returned it to the receptacle. It was such a feel good thing to do and so easy, why wouldn't I? I am happy to write of my experience of this unexpected aspect of an already awesome dealership. Congratulations to Brewster Subaru for walking the walk!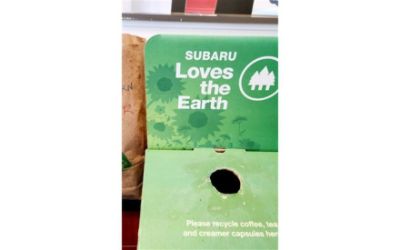 ---